---
Wednesday Oct. 21st, 2020
9:00 AM - 5:00 PM

Hampton Inn & Suites
South I-55 & Butler Hill Rd.
4200 Mid America Lane
St. Louis, MO 63129
CALL TO REGISTER!
636-467-2428
---
TESTIMONIAL
Cable Access Studios / Television Stations

"Glenn is always available at a moment's notice. Glenn is very responsive and goes the extra mile for us at Charter Communications."
Bob Urberger – Lead Production Engineer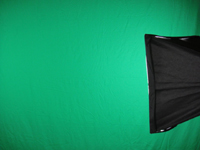 Green Screen Studio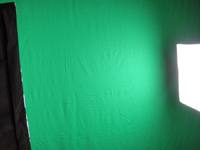 Green Screen & Soft Light

Contact: glenn@glennwolk.com to RSVP
636-467-2428
TESTIMONIALS
'Live' Sports and Internet Broadcasting
"Glenn Wolk.com You are a savior!" Your Free Loaner came at a great time. While our machine was in for service, we had playoff basketball games that we recorded with your free loaner TriCaster that you loaned us graciously. These games provided us with fantastic content for our website (Truly Great Moments in Sports). Much thanks for being flexible and reliable in a pinch while our machine was in for service. "You truly saved us."
John Hentrich - Riverbender.com
Cable Access Studios / Television Stations
"Glenn is always available at a moment's notice. Glenn is very responsive and goes the extra mile for us at Charter Communications."
Bob Urberger – Lead Production Engineer
Live Sporting Events and Other Live Productions
"The TriCaster is a wonderful product. It is perfect for production of Live Sporting Events and other Live productions."
Gary Davis – Production / Marketing Mgr.
Houses of Worship:
"Glenn Wolk's Knowledge, Support, and Fast Response were key to our success"
Tom Fasl – Business Manager Cathedral Basilica of St. Louis, Missouri
Educational Customers Conferences
"Glenn Thanks again for your great Service! You were very helpful, particularly in securing the "TriCaster unit in a time period to meet our needs. We really appreciated that you had a back-up plan to provide us with another unit in the event that the one we ordered did not arrive prior to our conference in Branson. I would certainly recommend Video Assistance Company to others."
Blake Godwin – Director
Missouri School Boards Assn.
636-467-2428 | Email Us | www.glennwolk.com